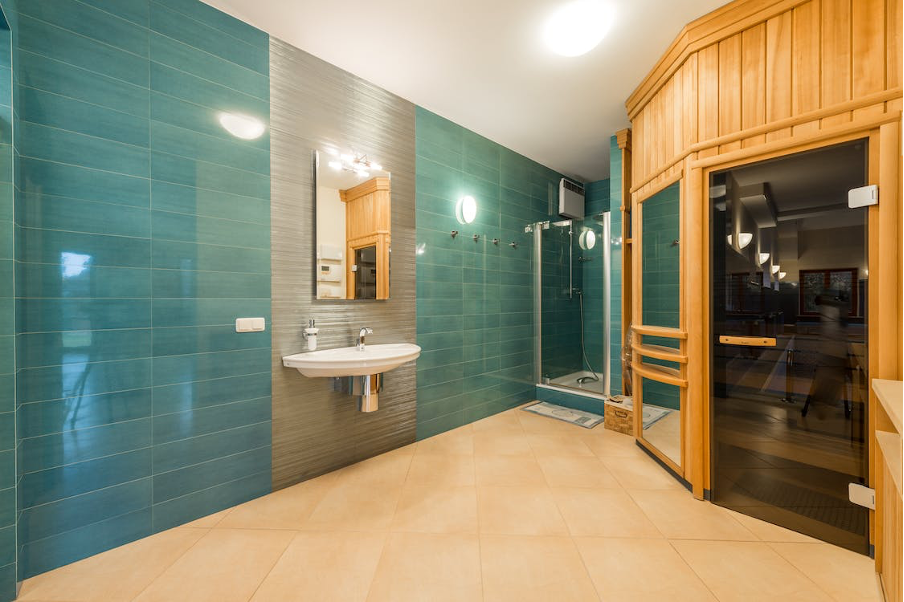 Starting a bathroom remodel is a big task. It requires careful planning, smart decisions, and, often, a lot of money. But the goal is always to improve your bathroom and increase your home's value.
People remodel bathrooms for different reasons. Some must fix issues like old plumbing, broken tiles, or inadequate lighting. Others want to make the bathroom more beneficial for their lifestyle or add the latest trends and tech. No matter why you're remodeling, it's crucial to plan well.
In Portage, Michigan, mostly the houses are too old. Old houses, built when the city was founded in 1831, often have outdated or broken bathrooms. These houses must fix things like plumbing or lighting to improve the bathroom. Fixing these problems can make the home more valuable in the long run.
New homes might need bathroom changes too. Owners might want a different style or the latest design features. They could also add the newest technology to make the bathroom more modern and user-friendly. Effective planning is critical for a successful remodel regardless of the house's age. Fixing a toilet in an old or renovated house can be a worthwhile step toward improving your home.
1. Selecting a Reliable Contractor
Choosing the right person to handle your bathroom remodel is critical. You want to ensure they do a good job, stay on budget, and finish on time. Check their background before hiring them. Look at their past work, ensure they're licensed and insured, and see if others were happy.
Also, if you live in Portage, where there are many reputable companies that offer bathroom remodeling services, getting price quotes from several contractors is a smart idea. It will help you know how much bathroom remodels in Portage cost and which one is the most effective, so you can plan your budget.
Be clear about your work hours and clean-up rules when talking to contractors. It can help avoid problems later. Even though it takes time to find the right person, ensuring your remodel turns out well is worth it.
2. Budgeting for Your Remodel
When you're remodeling your bathroom, determine how much money you can spend after selecting a contractor. Bathroom remodeling costs nearly $10,000. You'll need to consider the cost of replacing tiles, replacing the bathtub, or hiring a plumber. Remember hidden fees that could pop up once you start work, like fixing a pipe or electrical issue. It's also wise to save money aside for these surprises. It will help you stay on budget and keep your remodel moving forward.
3. Planning
Think about why you want to renovate and what you hope to achieve. Look at bathroom designs online for ideas and what works for you. After seeing various showcases, you probably know what to do with your current bathroom.
If you're good at technology, use drawing software or hand-draw your concepts. Please share your ideas with the people you share the bathroom with or your friends, and listen to their suggestions. This way, you can create a bathroom design that suits your needs and preferences.
4. Designing Your New Bathroom
Designing your renovated bathroom involves a few essential steps.
Create a mood board or list of ideas, such as colors, fixtures, or styles
While you want your bathroom to look good, it must also be practical for daily use
Keep the overall design of your house in mind
Your renovated bathroom should fit in with the rest of your home. It will create a cohesive feel throughout your home and can even help when selling.
5. Space Utilization
How you use space in your bathroom is essential. Even small changes can make your bathroom feel more spacious. To save space in your bathroom:
First, consider wall-mounted fixtures. Things like sinks or storage units that hang on the wall free up floor space.
Next, consider a shower instead of a bathtub. Showers take up less space and can make your bathroom appear more spacious.
Lastly, use mirrors and light colors. They can make your bathroom seem more spacious and brighter.
6. Plumbing and Ventilation
Before remodeling your bathroom, you should consider plumbing and ventilation. If you update these systems, your bathroom will work better, use less energy, and be less likely to have problems with mold or moisture.
7. Materials
To change your bathroom's look, choose materials and finishes wisely. Pick durable, easy-clean options like tiles, countertops, faucets, and hardware. Match them to your home's style. Decide on neutral or colorful tones. Subway tiles are popular for simplicity, but Mexican tiles have more character and color.
8. Lighting
Lighting is a big part of how your bathroom looks and works. An appropriate lighting can make your bathroom pleasant to use and look at. Here are some lighting ideas people in Portage like.
First, think about different types of light. Some lights can be bright when using a mirror. Other lights can be soft for baths. Next, consider where your lights should be installed. Lights around your mirror can help you see better. Lights on the ceiling can make your bathroom feel more spacious and brighter. Lastly, pick lights that save energy. It is not only eco-friendly for the earth but economical as well.
You can make your Bathroom a pleasant place to be at any time of the day or night by installing the right lights.
9. New Technology
When you remodel your bathroom, remember that it will last a long time, maybe ten years or more. Use modern technologies and materials. You may use water-saving toilets, showerheads, faucets, and new shower enclosure materials. Hot water systems, floor heaters, and solar water heaters are viable options too. These options may cost more now but save you money on utility bills and replacements in the long run.
Conclusion
Design a bathroom that meets your needs, reflects your style, and improves your daily life. Consider the layout, lighting, materials, plumbing, ventilation, and cost to create a practical and comfortable bathroom. Bathroom remodels begin with careful planning. Take the time and effort to plan it well, and you'll increase your home's value.