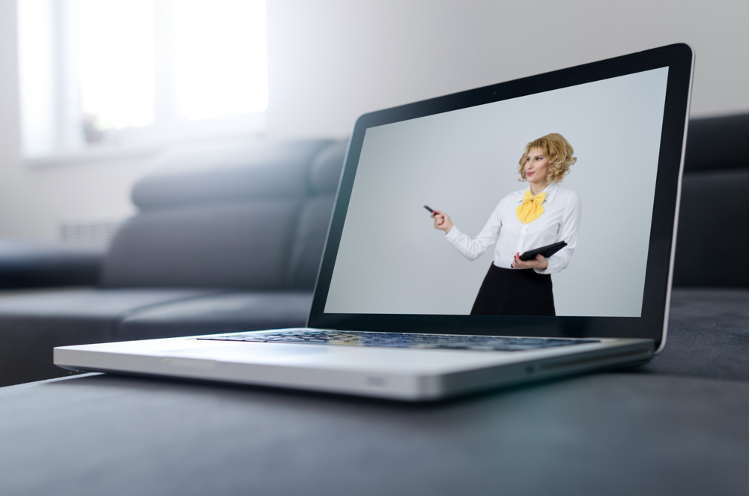 Are you considering hosting an online raffle?
Conducting an online raffle means you can reach millions without wasting time or money traveling to your location. Growing numbers of people prefer to stay in their comfort zone while they shop.
We'll tell you everything you need to know about putting your business up for auction at online events.
Prepare Your Raffle Platform
To start your online raffle, you must first decide on the platform to host your raffle. There are several free and paid options available. You need to choose the one that works for you. If your raffle web design involves selling tickets, you'll need to make sure that the platform you choose allows for secure payment processing and refunds, if necessary.
You'll also want to make sure you have support from the platform in case there are any issues. Once you have selected a platform, you'll need to sign up and set up your account.
Crafting the Perfect Prize Package
Hosting an online raffle is a fun and effective way to increase revenue and engagement. To maximize interest and encourage people to participate, it is essential to crafting the perfect prize package. Start by selecting a prize that will draw the right audience.
Consider your target demographic to ensure your prize is something they'll be excited about. Make sure the value of the prize is high enough to make the cost of entering worth it. You can offer multiple levels of prizes to broaden the appeal.
Advertising Strategies for Maximum Reach
To effectively host an online raffle with maximum reach, you should use a combination of advertising strategies. Utilize social media platforms like Facebook, Instagram, YouTube, and Twitter, which allow you to quickly share ads as well as target the most relevant audiences for the raffle.
You can also leverage email marketing by creating email campaigns and creating a unique raffle web design to remind people of the raffle and entice them to take part. Furthermore, create search engine optimization campaigns that can be used to rank your raffle's webpage in the top search engine results.
Establishing Rules & Regulations
Initially, create a list of rules that detail which individuals have the right to enter, what the entry fee will be, and the country where the raffle is taking place. Additionally, set out the prizes, their promoters, and their value.
Further, determine what methods of payment are accepted and the date by which tickets should be purchased. A course of action should be determined in the event of any misconduct, such as collusion, cheating, or fraud.
Incorporating Social Media to Promote your Raffle
Hosting an online raffle is a great way to engage customers and boost brand awareness. By incorporating social media into the raffle, potential participants can easily be reached and promoted.
Incorporating hashtags that relate to the raffle and your brand helps spread the word about your raffle and encourages online event participation. With the proper social media promotion, you can easily draw in raffle participants and give your raffle the visibility it needs to drive sales and get your brand noticed.
Securing a Payment System for Raffle Tickets
Once you have secured your payment system, it is important to promote and advertise your raffle on various social media platforms. Create posts that include a link to the payment system and explain the terms for the purchase and the prizes for the raffle.
Make sure to emphasize the ease of entry and the number of prizes available to draw attention to your raffle and maximize entries. Finally, be sure to set a deadline for ticket sales, typically a week to a month, and remind people of the deadline as a way to amplify the excitement and encourage ticket purchases.
Set a Deadline and Draw the Winner
To host online fundraising, first set a deadline. Give participants plenty of time to enter, but also shorten the deadline, so people stay interested. Announce the deadline to create a website or social media page when you launch the raffle.
After the deadline passes, draw a winner. Be sure to announce the winner publicly, so participants can see who won. It will create a sense of excitement and fairness as people await the announcement.
Make Sure Your Raffle Is Fair and Legal
First, research the raffle laws in your state or city to ensure you comply with all legal requirements. Then, choose a reputable third-party payment processor to process ticket payments and manage the online raffle.
Next, identify a reliable raffle administrator to oversee the raffle and ensure it is transparent and fair. Designate a clear timeline for the raffle, including when tickets will go on sale and deadlines for ticket purchases, informing entrants of their eligibility to win.
Announce the winner with valid proof of purchase on a designated platform. Finally, make sure to share complete details with potential entrants, outlining the prize(s) in question, the rules, and how the winner will be selected.
Learn About Hosting Online Events
Overall, hosting online events can be a great way to introduce more people to your brand and offer them a chance to win something exciting.
With the right preparation and planning, you can create an event that is both enjoyable for participants and profitable for you. If you're interested in launching an online raffle, reach out to us to learn how we can help.
If you want to explore the best topics, we've got you covered. Check out some of our other blogs today!