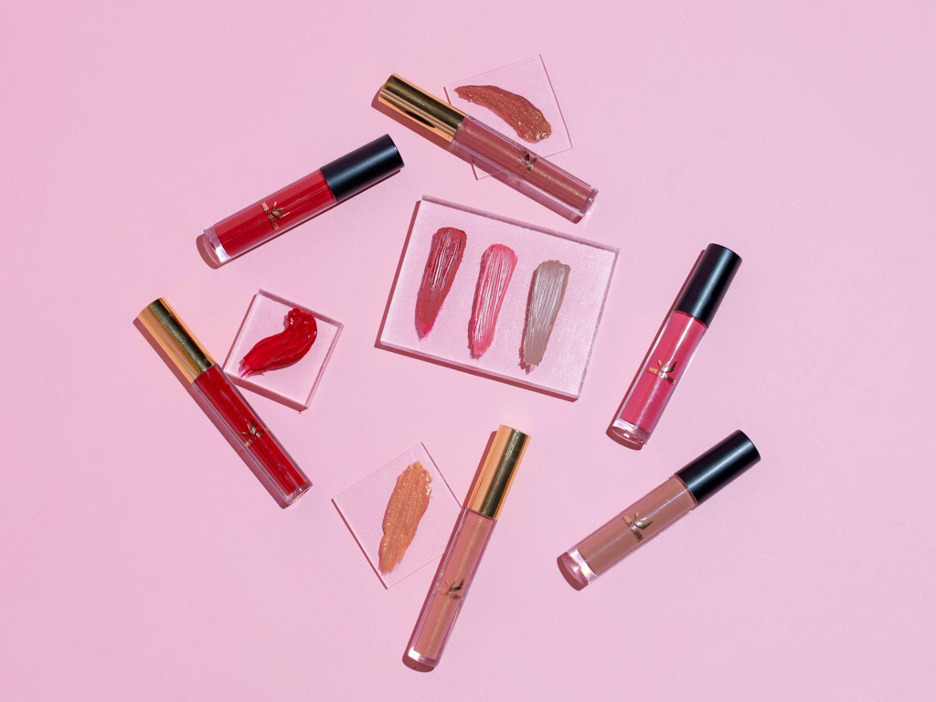 Are you interested in starting a business selling Chinese beauty products? If so, you've come to the right place! This blog post will discuss everything you need to know about launching a successful Chinese beauty products shop. We'll cover topics such as researching your market, finding high-quality products, setting up an online store, and more. Get ready to learn how to build a profitable business selling Chinese beauty products!
Table of Contents
Do Your Research
Start by understanding the market demand for the products you plan to sell. What types of products are currently popular, and which ones have the potential to be popular in the future? Research and analyze other Chinese beauty product retailers' pricing strategies, and develop a competitive and profitable pricing strategy.
Ensure you know the legal requirements for starting and operating a Chinese beauty product business, such as registering your business, obtaining any necessary licenses and permits, and following relevant tax and labor laws.
Finally, research potential suppliers and ensure they meet the quality standards you need for your products.
Research is essential when starting a business, especially when selling products. It allows you to understand the industry and determine what products will be successful and how you can differentiate yourself from competitors.
Create a Business Plan
A business plan is an important document that outlines the goals and strategies for your business. It should include financial projections, market analysis, operational plans, and a timeline for implementation.
If you need help creating one yourself, consider hiring a professional to do it for you. A business plan is essential to the success of any business as it serves as a roadmap to your goals and helps you make informed decisions about the future of your business.
Choose Your Products
Choosing the right products for your Chinese beauty products shop is key to its success. Make sure you are providing quality items that your customers will love.You can choose the right products to sell in your store in several ways.
Attend Trade Shows and Exhibitions: Attend trade shows, and exhibitions focusing on Chinese beauty products to see the latest products, meet suppliers, and network with other industry professionals.
Engage with Customers: Engage with customers who use Chinese beauty products and ask for feedback on what they like and dislike. Use this information to inform your product offerings and marketing strategies.
Try the Products Yourself: Try the products you plan to sell to understand their quality, benefits, and usage firsthand. This can also help you understand the customer experience and identify areas for improvement.
Find Suppliers
When starting a Chinese beauty products shop, find reliable suppliers that you can trust. The best way to source these Chinese beauty products is through e-commerce websites such as Alibaba. You can access various vendors and manufacturers from around China by using Alibaba.
You can also search for the specific products you are looking for, compare prices and quality, and read customer reviews. Additionally, Alibaba has a Trade Assurance program that ensures your purchase is protected and you receive exactly what you ordered.
It is also a good idea to visit physical stores and talk to store owners to get an idea of the latest trends in beauty products. Visiting trade shows and talking to local suppliers can also provide valuable insights into the Chinese beauty market.
Create an Online Presence
Creating an online presence is essential to the success of any business, and a Chinese beauty products shop is no exception. Social media pages are an important part of establishing your online presence, so you should create accounts on platforms like Facebook, Instagram, Twitter, and Pinterest. You can use these pages to showcase your products and connect with potential customers.
Having a website is also key to developing your online presence. Your website should have a blog section where you can share content such as product reviews and tutorials and helpful tips and advice related to your business.
It should also have an eCommerce component where customers can purchase your products. Consider creating a mobile app for customers to shop easily.
Market Your Business
Marketing your Chinese beauty products shop is an important part of success. To get the word out about your shop, you need to ensure that potential customers know it exists.
One way to market your shop is through online advertising. You can use platforms like Google Ads or Facebook Ads to get your name out there and drive traffic to your website or store. Creating content that speaks to your target customer, such as helpful tips and product reviews, is also important.
Another effective way to market your business is through influencer marketing. Connect with beauty influencers with a large social media following and ask them to feature your products in their posts or stories. This can be a great way to reach a larger audience and create awareness for your business.
Consider traditional advertising methods such as print ads, radio spots, or TV commercials. These are more costly but can reach a wider audience if done correctly.
Finally, remember word-of-mouth marketing. Encourage your customers to leave reviews on your website or social media accounts and share their experiences with friends and family.
Conclusion
Starting a Chinese beauty products shop can be a great way to make profit and succeed in the beauty industry. With the right research, business plan, product selection, suppliers, online presence, and marketing strategies, you can get your business up and running in no time.