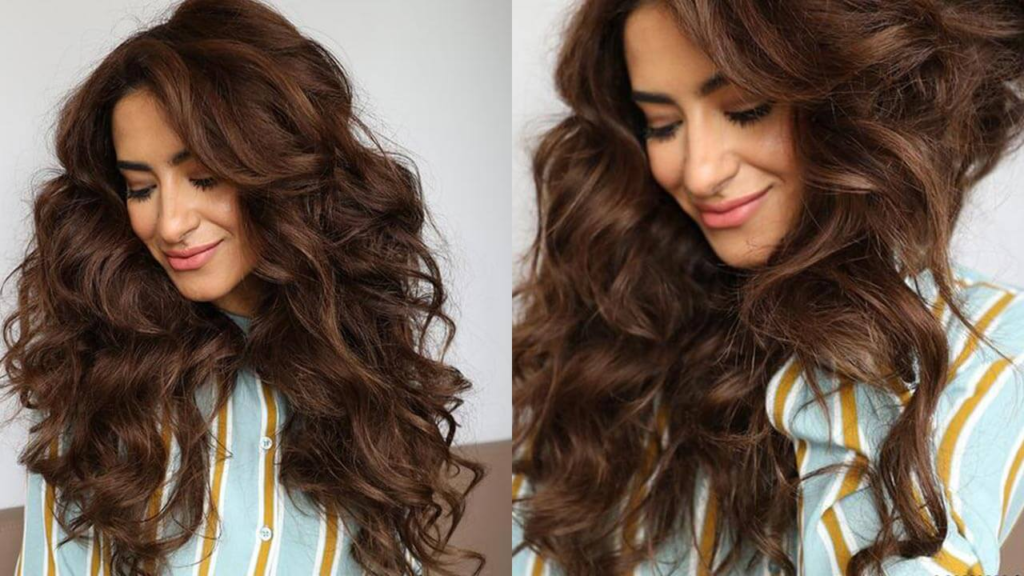 It's undeniable that having thick hair appeals to people worldwide. A full head of hair can radically change how you look. Even though genetics play a part in your hair's natural thickness, several methods and procedures can help you get that ideal volume. In this complete guide, explore techniques, looks, and products to make your hair more vibrant as we dig into the realm of voluminous hair. Let's discover how to achieve the thick, luxurious mane you've always desired.
Choosing the Right Haircut for Volume
The appropriate haircut is the first step toward having thick hair. Choosing a layered cut can be a great way to give the appearance of fuller hair. Layers give your hair additional depth and movement, giving the impression that it is thicker. Consider seeking the advice of a qualified hairstylist who can suggest a style that complements your facial shape and hair type. Remember that the objective is to highlight your hair's natural texture while strategically adding volume.
Utilizing the Power of Blow-Drying
The purpose of blow-drying your hair is not solely to remove moisture; it is also an effective method for creating volume in the hair. When your hair is damp, apply a mousse or spray that adds volume. Flipping your head upside-down while blow-drying your hair might assist in lifting the roots and generating a natural lift. When drying your hair, use a round brush to lift the hair away from the scalp and direct it in the other direction. To conclude, give it a final blast of chilly air to help set the tone and increase the volume.
Strategic Use of Hair Products
When trying to achieve voluminous hair, choosing the appropriate hair products is essential. Look for volumizing shampoos and conditioners that aren't too heavy and won't weigh your hair down to find the best results. After washing your hair, give your roots a little extra lift by applying a volumizing spray or foam. As a result of their ability to soak excess oil and impart texture to the hair, dry shampoos are also wonderful for boosting volume in the time between washes. Be careful not to use too much of a product because this can cause a buildup that will defeat the purpose of your efforts.
Mastering the Teasing Technique
Teasing, sometimes referred to as backcombing, is a method that has been used for a very long time and does wonders for your hair's volume. Utilizing a comb with fine teeth gives your hair's roots a gentle backcombing motion. This results in quick volume, creating a cushion of hair that rises away from the scalp. To prevent your hair from becoming damaged, remember to be careful when you are teasing it. After creating the volume, just smooth the top layer of hair over the teased region to finish the appearance.
Hair Extensions: The Game-Changer
Consider purchasing voluminous hair extensions from an authorized seller if you're looking for a quick way to amp up the volume of your hair. These extensions are made to be completely undetectable once they have been woven in, and they will add both length and thickness to your natural hair. They create a quick change, giving you a voluminous look. If you want your extensions to look and feel as natural as possible, choose high-quality ones created from human hair. This will give you the best results.
Curling Techniques for Added Volume
Curling irons are a great approach to give your hair more volume and dimension. Make loose curls or waves by using a curling iron or wand on your hair. Fuller hair and a more open face can be achieved by curling the hair away from the face. After you have curled your hair from crown to nape, give each curl a light tug with your fingers to loosen them up and give the appearance of additional volume.
Conclusion
It's not necessary to only dream about having thick, full hair. You can learn how to achieve a beautiful, voluminous mane by combining the right haircuts, blow-drying techniques, strategic product use, teasing, precise parting, and curling techniques. It can take some trial and error to determine the most effective methods for you because every person has a different hair type and texture. These professional tips and tactics will help you have the hair of your dreams, whether getting ready for a particular event or just wanting to flaunt voluminous locks daily.